Howdy,
Please enjoy ALL these FREEBIES while I'm locked up in the writing cave working hard to bring you lots of great new stories.

Have a great rest of the week,
Britney
~Writing your escape.
All things Britney Bell: https://linktr.ee/authorbritneybell
P.S. I'd love to hang out with you. Here's where I am most of time, and you are invited to come join this amazing interactive group. I can't wait to meet you there!
✅ Facebook: Britney Bell Dreams Group – https://smarturl.it/BritneyBellFBG

---
MORE OF BRITNEY BELL
CHRISTMAS IN ITALY


Professional Soccer Short Story Series




COCKPIT SERIES


Billionaire Pilot Novel Series




---
FREE


---
FREE


---
OTHER GREAT READS TO CHECK OUT
SALE – FREE on Amazon
Limited Time Only(check price before download)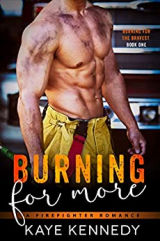 ---
FREE in Kindle Unlimited


---
FREE


RE
---

---
HELP WANTED: CLICK HERE TO HELP – Britney's Caravan



Help Wanted: As my book escapes start to complete, I'm going to need A LOT of help getting out the word, and I would absolutely love for you join my Caravan to go on this journey with me. Pretty please with sugar on top!! I'm not ashamed to beg. PLEASE 🙂 THANK YOU!!!


@ Copyright 2020 Author Britney Bell | All Rights Reserved
[COMPANY_FULL_ADDRESS]
Web Version | Update your profile | Unsubscribe